Major County Sheriffs' Association
Major County Sheriffs' Association
Summer Conference
June 22nd and 23rd, 2017
Reno, NV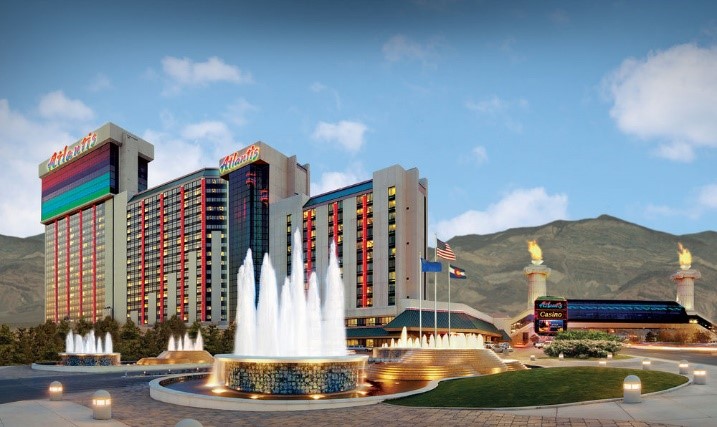 Atlantis Casio Resorts and Spa
3800 S. Virginia Street
Reno, NV 89502
(775) 825-4700
The Major County Sheriffs' Association is pleased to advise it will be convening its annual summer conference in Reno, NV, at the Atlantis Casio Resorts and Spa, with a welcome lunch on Thursday June 22, 2017, followed by our general membership meeting after lunch.  The MCSA will precede the National Sheriffs' Association Conference which is also being held in Reno, NV.
The specific agenda for the conference is in the process of being completed and will be posted on this website in the near future.  To assist with scheduling travel a general schedule is provided in the right column of this page.  More detailed information will be provided in this space as it becomes available.
To Register for the MCSA Conference, click here.

To make hotel reservations, please click here.

HOTEL WAITLIST

If you receive indication that one or more of your hotel room nights are on a wait list, be assured that wait lists at both hotels are being cleared on a weekly basis. Once cleared, you will receive an updated confirmation indicating your room is no longer wait listed. Thanks for your patience.

If you are having difficulties reserving rooms for the dates of your travel, contact NSA Conference Director Ross Mirmelstein.

If you are having any technical difficulties with registration, please contact: Andy Grant at (612) 414 6962 or andy@voicehive.com

AGENDA

June 22, 2017
Executive Board Meeting
Welcome Lunch
General Membership Meeting to include election of officers
Evening Social Hour

June 23, 2017
Breakfast
General Membership Meeting
Lunch
General Membership Meeting
Conclusion of Conference approximately 4pm
---
Fall Meeting: September 18-22, 2017 Mackinac Island, MI
The Grand Hotel
This biennial event is currently in the planning stages and information will be provided as it is available. Note: Monday September 18th and Friday September 22nd are travel days. For those of you who have not attended this event in the past be aware that travel requires advanced planning. Information concerning travel options will be provided sufficiently in advance to allow you to make an informed decision.