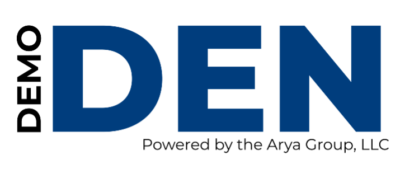 This will be short (18-minute) demonstrations by vendors in the hall of a new or innovative product. These will take place in the NSA Hub on the Exhibit Hall floor.
Topics/times ubject to change. Please check the app for the most up to date information.
2023 Demo Den Schedule
Modernize Your Response: Drones and Public Safety

Tuesday, June 27; 9:00am – 9:18am
Description: Autel drones are revolutionizing public safety operations, transforming the way emergency response teams handle various situations. Equipped with advanced technology, these drones offer valuable capabilities that enhance the effectiveness of public safety efforts. By providing visual access to hazardous or hard-to-reach locations, Autel drones enable responders to assess critical situations more comprehensively. The integration of live video feeds allows for seamless information sharing among responders, facilitating informed decision-making and coordinated responses. In addition to improving operational efficiency. Autel drones present a cost-effective solution for public safety departments, saving valuable resources and expanding their overall service capabilities. 
Improved Messaging Strategies for Emergency Vehicle Warning Systems – Clarify, De-Escalate, Calm

Tuesday, June 27; 10:00am – 10:18am
Description: This presentation will discuss ways to better utilize emergency vehicle warning systems to communicate to the motoring public. Safety and tactical advantages will be highlighted, as well as benefits to agency brand and professional image.
Shared Air & Surface Defense System, ActivePure: Independently Tested & Proven Results

Tuesday, June 27; 11:00am – 11:18am
How Firestone Optimizes Police Fleet Operations

Wednesday, June 28; 10:00am – 10:18am
Description: Bridgestone is committed to providing products and programs that meet law enforcement agency's performance needs. Whether performance is defined by a safe, durable Firestone pursuit tire that provides revolutionary stability and traction or a program that supports fleets' budgetary goals, we have you covered. This presentation outlines how Bridgestone partners with law enforcement agencies to meet their performance goals.
Community Policing Reimagined

Wednesday, June 28; 11:00am – 11:18am
Description: Join retired Chief David Rahinsky of Grand Rapids, MI, to learn how technology is helping law enforcement agencies across the United States map, measure and track trust among their community. With scores always viewable from a live dashboard and representative results aggregated into a report each quarter or month, Blockwise enables agencies to spot trends in the data in order and act in real time, as well as to improve their performance over time.
View the 2022 Demo Dens below:
Enhanced Situational Awareness for Incident Management, Safety and Case Clearance
Independent Tracking Wristband
Blockwise: Community Policing Reimagined
Choosing & Using Technology to Manage Public Records Requests
ActivePure Shared Air & Surface Defense System