Join Us for the NSA Annual Precision Cup
 Sponsored By:

Shooting and Drone Competition
Thursday, June 29
First bus leaves convention center at 10:00am
This year we have added a Shooting Competition to the Drone Competition – so bring your precision shooting and flying skills to show off for bragging rights and some great prizes.
The event will be held at the Kent County Sheriff's Office (KCSO) Facilities, only a 10-minute drive from the convention center with round trip transportation provided. It is free to attend or to compete.  Lunch will be provided for all attendees and competitors.
Spectators
The event is open to all conference attendees including exhibitors and sponsors. This is a fun event with the opportunity to watch the competitions, go to the Test Fly Field and try your hand at flying a drone, visit the vendor area and see some great vendors outside the exhibit hall. Grab lunch and catch the scheduled demonstrations throughout the day.
To ensure we have enough bussing please sign up to attend so we know how many spectators will be coming out to the site.  Complete sign-up form here.
SHOOTING EVENT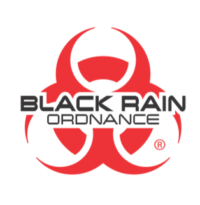 The shooting event will utilize IDPA scoring system. Each stage will be timed, and additional time will be added for shots into the lesser scoring areas. Competitors will complete 3 courses of fire using a KCSO provided 9mm Glock handgun. All shooting will be done from the ready position so no holsters will be needed. Body armor, eye, and ear protection will be provided.
Shooting Competitors Requirements
Must be a Sheriff Office Employee
This is an individual participant competition
All competitors must sign liability waiver
No cost to enter
Limited slots available (40)
KCSO will provide guns and all ammunition for each competition, no need to bring your own
Shooters should wear appropriate footwear, attend a short briefing,  complete the waiver, and follow all safety rules and procedures established by KCSO
All competition rules and regulations will be available on site once the conference opens
NSA Conference Credentials are required to attend the Precision Cup
THE WINNER WILL RECEIVE:
Black Rain Ordnance Custom SPEC15, chambered in 5.56 NATO caliber

Custom hand Cerakote painted with a BattleWear Finish
Rifle is painted in an American flag theme, complete with stars and stripes
Deep laser engraved across the top of the handguard announces the rifle's new owner as the 2023 NSA Preicison Cup: Shooting Competition Winner
Deep laswer engraved on the right side of the rifle near the magazine well, the 2023 NSA logo that is hand painted to match the multi-colored logo theme.
     

DRONE EVENT
The drone event will have three challenges – Obstacle course, Drop Challenge and NIST Bucket Challenge. KCSO will provide the drone for each competition, no need to bring your own.
Drone Competitors Requirements
Must be a Sheriff Office Employee
Must have FAA Part 107 license or FAA COA to pilot for a team (present license on-site at check in)
No limit to team size
All team members must sign liability waiver
No cost to enter
Limited slots available
KCSO will provide drones for each competition, no need to bring your own
All competition rules and regulations will be available on site once the conference opens
NSA Conference credentials are required to attend the Precision Cup Event